Dr. Tomáš KOVÁŘÍK
H-Index: 18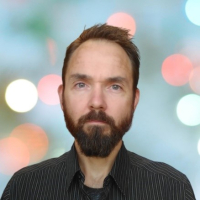 University of West Bohemia in Pilsen, Czech Republic, EU
Position: Head of the Group Chemical processes and Biomaterials at the New Technology Research Center of the University of West Bohemia in Pilsen, Czech Republic
Specialization: Hierarchically Porous Inorganic Composites

At the NANOCON´22 conference Dr. Tomáš Kovářík will present the invited lecture "Mesoporous Bioactive Glasses: Multifunctional Platform for Tissue Engineering" at the Session C Bionanotechnology, Nanomaterials in Medicine.

Personal Background and Education:
Tomáš Kovářík (born 1980) conducted his studies in mechanical engineering discipline (2000-2005) focused on material science at University of West Bohemia in Pilsen. He received his Ph.D. degree in material science in the field of ultrafine grained structures from the UWB (2010). He worked as a post-doc researcher at department of Materials and Engineering / Faculty of Mechanical Engineering (UWB) and also passed a doctoral training course at the Imperial College London. He conducted several-month internship at the University of Bremen, at the Advanced Ceramics department, where he focused on the incorporation of nanodiamond particles into porous hydroxyapatite foams.

Research Interests:
Dr. Tomáš Kovářík is engaged in research in the field of materials chemistry with a focus on hierarchically porous inorganic composites. The aim of his research is to modify the material with various non-toxic nano/micro-particles and thus achieve improved structural and surface properties.
The team of Chemical Processes and Biomaterials (CPB) he leads focuses on hybrid techniques for the preparation of aluminosilicate foams, porous bioglass by the sol-gel method, synthesis and characterization of nanodispersions of bioactive and antimicrobial nanoparticles. It also focuses on the study of thermal stability of materials with a specialization on calorimetric techniques (standard/high temperature DSC, SDT). Due to research topics and joint publishing activities, Tomáš Kovářík especially appreciates the cooperation with the Institute of Chemical Process Fundamentals CAS, v. v. i., Prague. An important milestone for the CPB department in the field of biomaterials was the establishment of cooperation with the University Hospital Regensburg and cooperation in the field of biomaterials through the project activities of the INTERREG call.

Summary of publication activity:
Co-author of over 50 scientific articles in international peer-reviewed journals that were cited more than 400 times, H-index 12.

Other activities:
Teaching activities: Material Structures and Physical Chemistry Course (UWB)